This is my latest purchase, it was on sale at HLJ and I've been intrigued by it ever since I first saw it a few years back. Well, I carried out an extensive online search for reviews before I bought it just to make sure it wasn't a total dog and I found a few reviews on sites dedicated to Gundam and other such strangeness. Generally the reviews praised the kit for being state of the art and Tamiya like it in it's moulding quality. I wasn't totally convinced by these but went ahead and bought the thing anyway.
Well, a quick look through the box has given me a generally positive view of the kit as it's well moulded, there's no flash with minimal moulding seams and well defined details. However it's far from state of the art and so the comments comparing it to Tamiya are quite accurate in that respect. Also Tamiya like, are the bits that are just missing (wheel backs, sponsons etc), loused up (missing weld beads mostly) or badly done (engine grills). Anyway, back to the kit itself, there are a huge number of well laid out and engineered sprues, which even include different colour plastics on the same sprue. This is so that you can not bother to paint these parts I suppose? However, as this kit is based on a cartoon I can see why this was perhaps done, although the price of the kit isn't exactly pocket money territory.
Starting with the instructions, they're almost completely in Japanese, luckily they are well laid out, logical and appear to be easy to follow. Well we'll see about that when I start the build I suppose.
The lower hull needs to be constructed from different sections, however these appear to interlock so making the hull square shouldn't be a problem. There's also a good attention to detail with even the hull bottom being highly detailed with access hatches and other, weird, stuff to be seen on the underside of a futuristic tank
The upper hull is also well detailed with again all sorts of futuristic stuff plus a very well defined anti-slip coating. However, what is missing from all sections of the hull is any sign of weld beads, they have them on the turret but not the hull. Also the tools and OVM are moulded with their clamps so I guess I'll be purchasing some AM stuff. Anyone know of any decent tool clamps?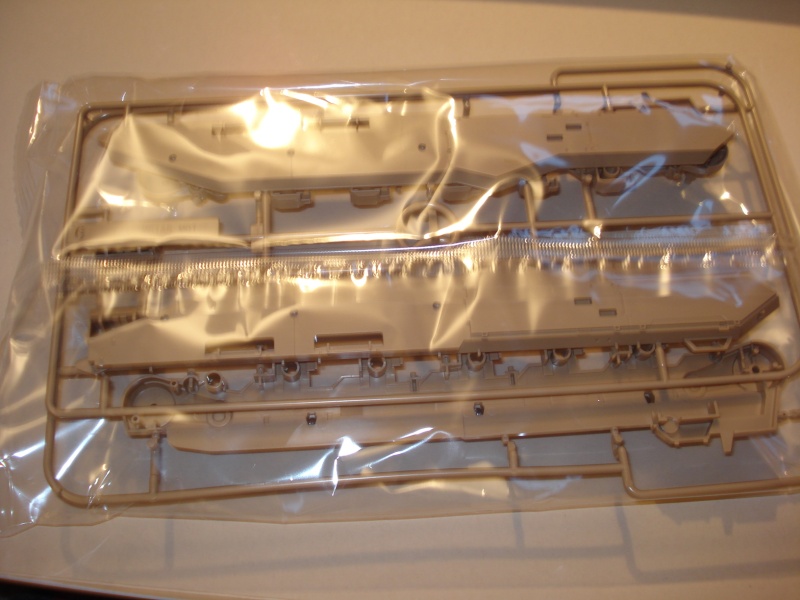 The suspension and running gear is fairly basic, well it is torsion bar so nothing too fancy to start off with anyway. Unfortunately, there is one very Tamiya like feature, the wheels are hollow backed, whether this can be seen on the finished model is yet to be seen. However, the external faces are well moulded with some nice detail, even if it is somewhat sparse on the "original". The other Tamiya like horror are the rubber band tracks, they look ok I suppose but tbh if I could replace them I would. Too bad these are the only game in town.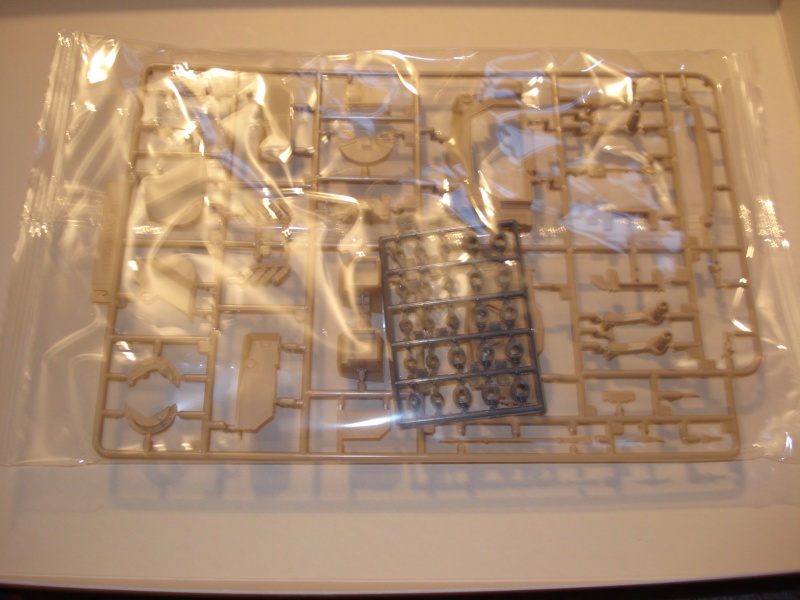 Moving onto the turret, it appears to be the same story of some well engineered and moulded parts let down by an outdated parts break-down. The turret is in two major assemblies with an additional sprue of detail parts and the majority of the PE fret and clear plastic parts. There is some nicely done weld beading on the turret, this being the only example on the whole kit as far as I can tell prior to construction. There is a very limited interior, which is nothing to get excited about. However there are some nicely done vision blocks for the cupola and other vision/lighting devices. The turret also has some very nice anti-slip coating as well. This is all rather let down by the gun barrels being traditional split plastic affairs. Yes I admit that good old fashioned modelling skills will turn these out well (something I've even managed myself on occasion) but for the price of the kit turned aluminium would be nice. As it is I may well replace them with just these anyway, the kit parts look like a cross between Rheinmetall 120 mm and ROF L11 120 mm barrels so I might just get a pair of these and be done with it. Yes it needs two barrels, it's the future ok...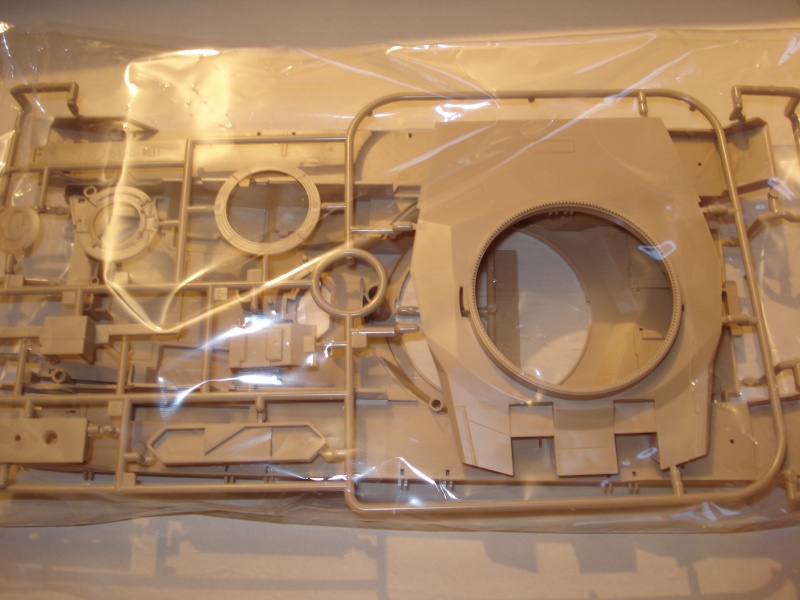 The kit is completed with some figures moulded in three colours, which look ok. Jury is out on whether I use them or not. some limited decals and wonderfully moulded set of secondary and personal arms.
The decals give you three marking options, which look a lot like modern US or Israeli markings. Again I may see what else inspires me.
Overall this looks to be a nice kit, well thought out, simple to build and cleanly moulded. Very Tamiya like. However just like Tamiya, it will benefit from a bit of AM and scratchbuild attention to replace tool clamps, grab rails, handles, gun barrels a metric F-tonne of weld beads and if you can find them, the tracks.
One final thing that has struck me about this kit, it's actually how badly designed this tank actually is. The driver has less vision than would be had from a Churchill, the big horns at the front will impede cross country mobility and the overall ballistic protection is terrible. But does it look good? Hell yeah!

Andy J

seasoned veteran





Posts

: 426


Join date

: 2010-11-07


Age

: 51
Location : Gunnislake, Cornwall



Very cool.
I've seen a few all built up and they are really sweet.
Can't wait to see your build.
Shawn

ShawnGehling

Platoon Commander





Posts

: 1037


Join date

: 2009-05-11


Age

: 60
Location : Langley, Washington USA



---
Permissions in this forum:
You
cannot
reply to topics in this forum