More Gundam strangeness from Bandai, this time the platoon briefing set which comprises some figures, tables and chairs and a rather large cargo truck that is propelled by ducted fans. According to the Gundam Wiki, it's the M353A4 Bloodhound.
First impressions are of a large box stuffed with parts moulded (mostly) in a blue-grey plastic. The details look crisp and sharply done, there are no mould lines or flash that I could see. The instructions are in Japanese but are clearly laid out so should be easy to follow. I think there is a lot of background to this set, but TBH unless you're fan of Gundam it's going to be meaningless anyway.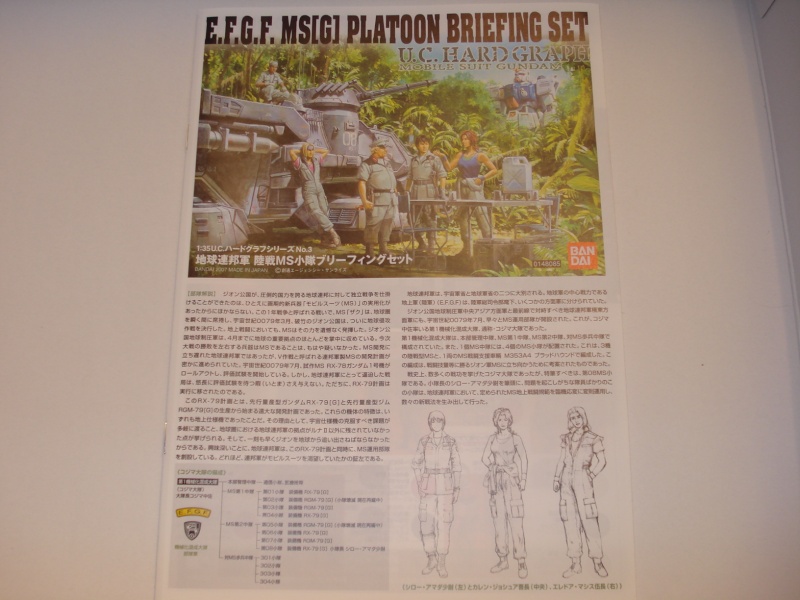 First sprue out of the box is moulded in several colours for the crew figures. Really not sure what the benefits are to having the parts in different colours but the figures are an interesting lot in a variety of poses suitable for a rather informal briefing or orders group.
The main parts of the hull are in four parts, with the upper and lower hulls moulded as complete sections. The upper hull has some nicely done anti-slip coating, whilst the sprue for the lower hull includes the bolt heads needed for detailing. However, there are no weld beads and all ventilation grills are moulded as solid, somewhat disappointing but to be expected as the companion kit to this, the M61A5 MBT, also suffered from this problem. The hull sides do sport some very limited weld-beads, but the many grab handles for stowage compartments are moulded as blobs.
There are several sprues dedicated to the various sci-fi type accoutrements, I have no idea what they do but they're nicely done whatever they are. There is also a very nicely done Gatling gun in black plastic, the parts breakdown is very well thought out but it's obvious that slide-moulding wasn't used as the barrel ends will need to be drilled out.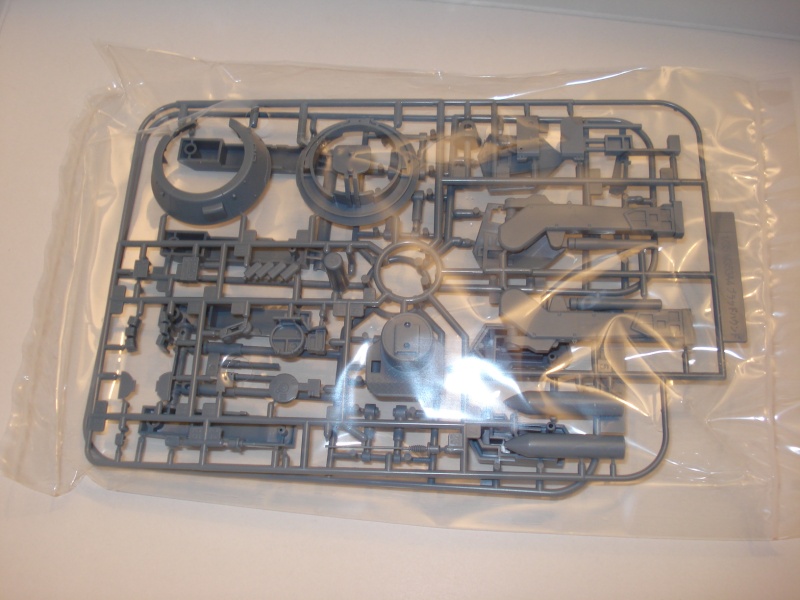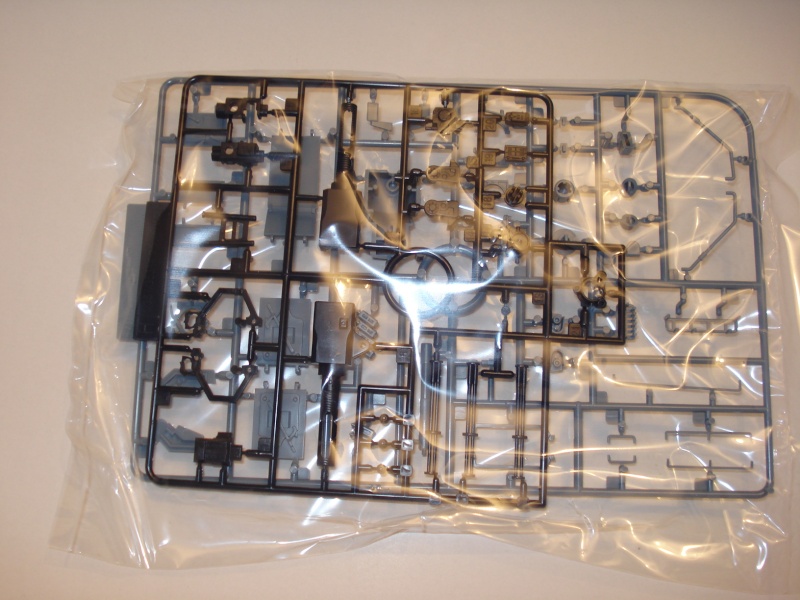 Taking up four sprues are the parts for the ducted fans that this vehicle uses for propulsion, to me these are the defining parts to its look as they really do make it look unique. Probably be rubbish in heavily rubbled urban terrain though. Most of these parts are moulded in a vile purplish (lilac?) plastic, with the shrouds in the grey and grills in black. Again, I can't really see the point of all these colours as the whole thing is going to be OD when I finish with it anyway.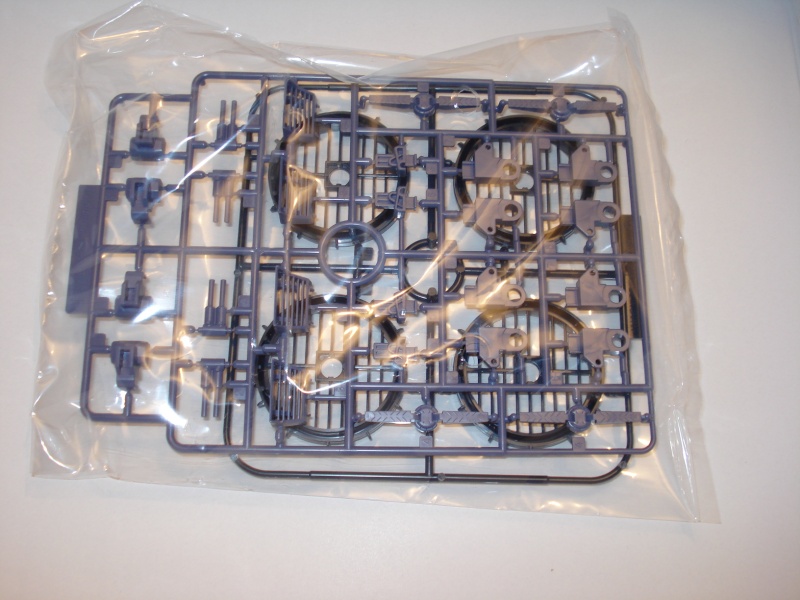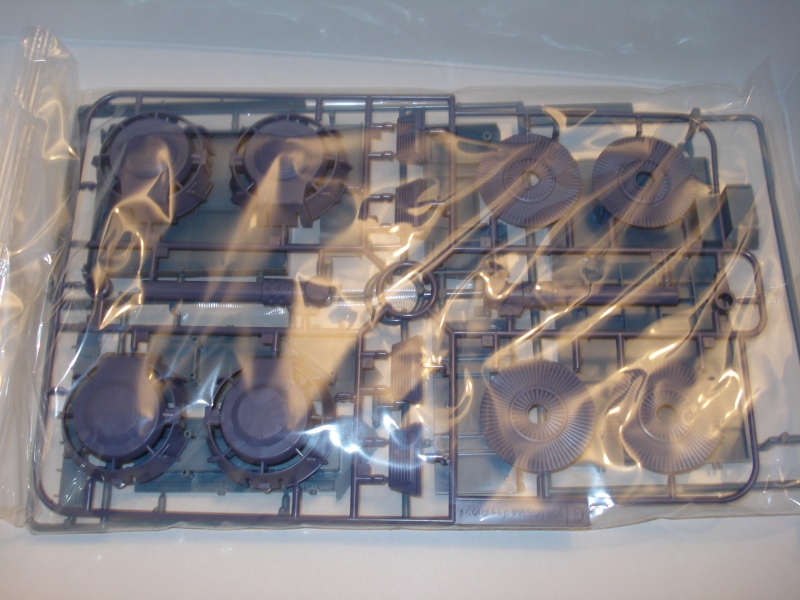 The vehicle has a limited cargo bay with an optional tarpaulin, this part is particularly poor and very lacking in any sort of detail or surface texture. Either replace or don't use, I'll likely do the latter and fill the bay up with some crates, drums and jerry cans.
The kit is finished off with a sprue of diorama accessories (tables and chairs mostly) and some excellent decals giving different marking options.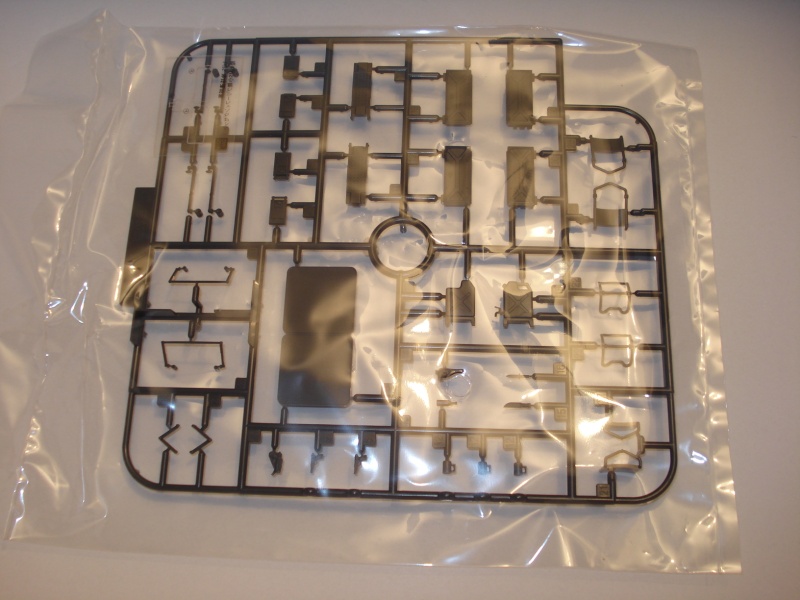 Overall, this is a very nicely moulded kit of a unique looking armoured cargo transporter. Details are sharp and moulding is crisp, it is however let down a lack of weld beads and separate grab handles. It is therefore very Tamiya like in this respect, however, also like Tamiya, the engineering and parts breakdown appear to be superb and well thought out. When built out of the box it'll be an impressive looking thing due to its size, take the time to super-detail it and it'll be a real eye-catcher. If you need a big futuristic armoured hover truck then this is perfect.
Last edited by Andy J on Wed Jan 02, 2013 8:09 pm; edited 1 time in total

Andy J

seasoned veteran





Posts

: 426


Join date

: 2010-11-07


Age

: 51
Location : Gunnislake, Cornwall



Andy,
Great review.
Looks pretty cool.
I'm not a follower of Gundam, but I do like a good SCI-FI vehicle. (I usually make them out of parts and pieces of 1/35th scale vehicles and such.
Looks like the figures, table and stuff would be nice for a dio.
This looks like it would be fun to build. Keep up posted if you decide to build it.
Shawn
Last edited by ShawnGehling on Wed Jan 02, 2013 6:31 pm; edited 1 time in total (Reason for editing : added stuff)

ShawnGehling

Platoon Commander





Posts

: 1037


Join date

: 2009-05-11


Age

: 60
Location : Langley, Washington USA



Cheers Shawn

If I'm completely honest the whole Gundam/battling seizure robots things is baffling and leaves me distinctly disinterested, however these 1/35 scale releases from Bandai really caught my eye as just cool looking sci-fi builds. I'll likely give both kits a thorough going over with detailing and finish to match my WWII stuff and set them in a small dio depicting a hurried resupply, recce and orders group. However as my workbench is a bit cluttered with two StuIG 33s and a Panzer III as current builds and at least two Shermans planned for the middle of next year I'm not sure when I'll get them started. Although they look to be simple construction with snap-fit parts so perhaps I could sneak one in...

Andy J

seasoned veteran





Posts

: 426


Join date

: 2010-11-07


Age

: 51
Location : Gunnislake, Cornwall



Andy,
Sounds pretty cool. I will be watching (I can wait). LOL
Remember, that your imagination it the key with this stuff... There is not right and wrong. Which I think is pretty cool all in itself. I have made a few off the wall vehicles kitbashing stuff and call it an "alternate Universe WW-II" Go ahead an question a color of my vehicle or hey that's a German weapon with a US soldier. Duh, they were allies in my alternate universe. Anything goes, have some fun.
Shawn

ShawnGehling

Platoon Commander





Posts

: 1037


Join date

: 2009-05-11


Age

: 60
Location : Langley, Washington USA



I like the looks of the figures and wouldn't mind buying them if tthey were available as a separate set.

Cheers

Tankbuilder2

seasoned veteran





Posts

: 265


Join date

: 2012-11-15
Location : Ontario, Canada



I took some photos of the finishing options for the figures and the vehicle. Looks like there is an Earth Federation Ground Forces variant and an Earth Federation Space Forces variant.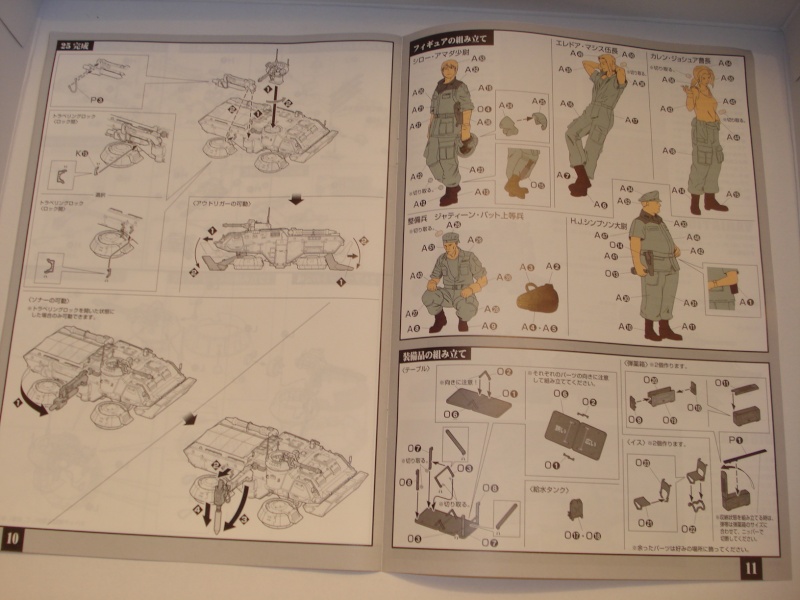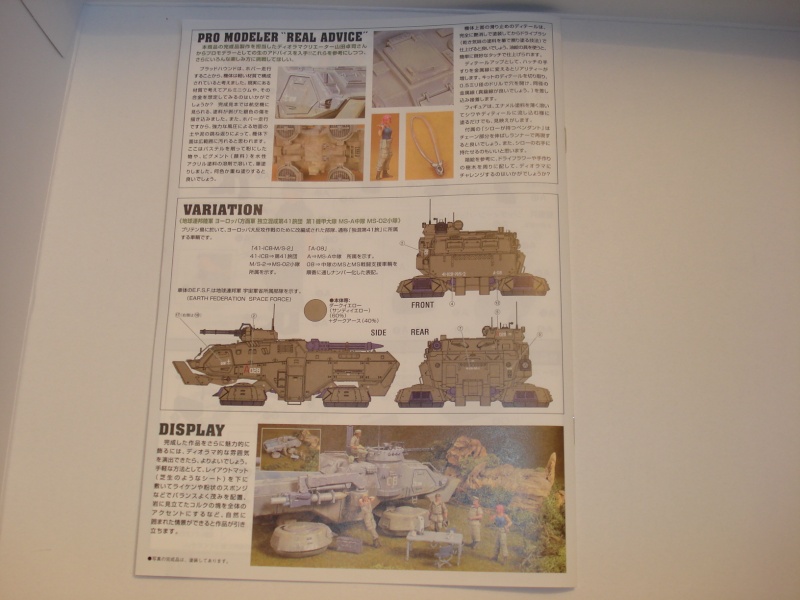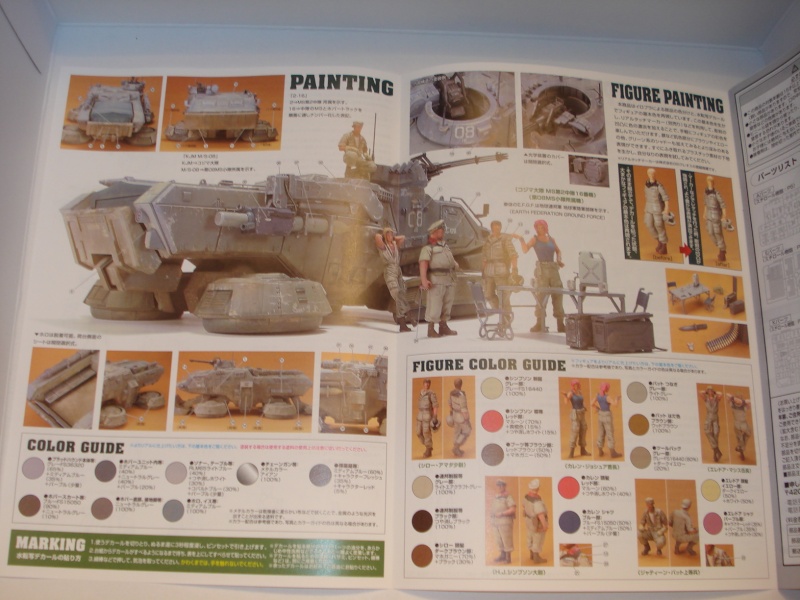 Andy J

seasoned veteran





Posts

: 426


Join date

: 2010-11-07


Age

: 51
Location : Gunnislake, Cornwall



WOW! Now those are what I call instructions.

I'll have to check out the cost of the kit. If I keep the figures frolm it maybe someone would want to buy the vehicle cheap? ;<)

Cheers

Tankbuilder2

seasoned veteran





Posts

: 265


Join date

: 2012-11-15
Location : Ontario, Canada



---
Permissions in this forum:
You
cannot
reply to topics in this forum