Hi All,Just saw a cool thing today...Dragon is releasing a 1/6 scale WWII U.S. JeepPretty cool...Andy
[img]
http://tanksandthings.niceboard.org/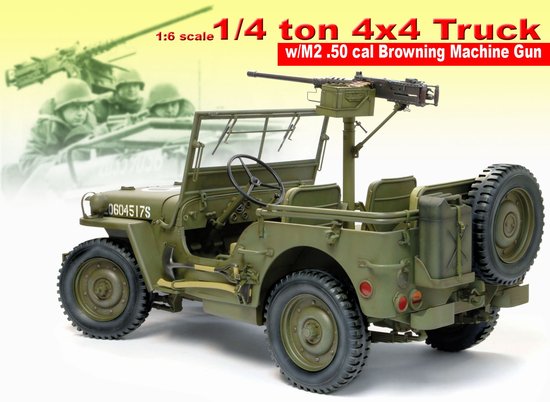 [/img]
OH that would be kewl...1/6th scale, might as well put a small working engine in the thing.
Is it a Kit or something prebuilt?
Andy - not RC - there must be built in a genuine motor.
Or you must use the little smoke machine from scale railways for the exhaust.
I built a 1/9 at least - and therefor you must change so much parts in scrtach build. Guess in 1/6 is there much more to do.
This is a prebuild but I am waiting for them to bring the kit out & then maybe an SAS one ! I have some figures that need the ride !
Jenny
Well Jenny, I think you could still do the SAS Jeep.I have seen what you can do with model making.
Go for it!!!!!!!!!
Andy
Dude! This is a has got! as in has got to have!
Panzer
---
Permissions in this forum:
You
cannot
reply to topics in this forum